The Curb Addressing
Services of Your Choice
We enjoy the opportunity to serve not only individual homeowners but also HOA neighborhoods, helping to ensure a quick and visible way for emergency vehicles and others to find your home. We are all full-time, professional firefighters in the DFW area and do this as a second job because we understand the value of not only finding the correct house but doing it quickly!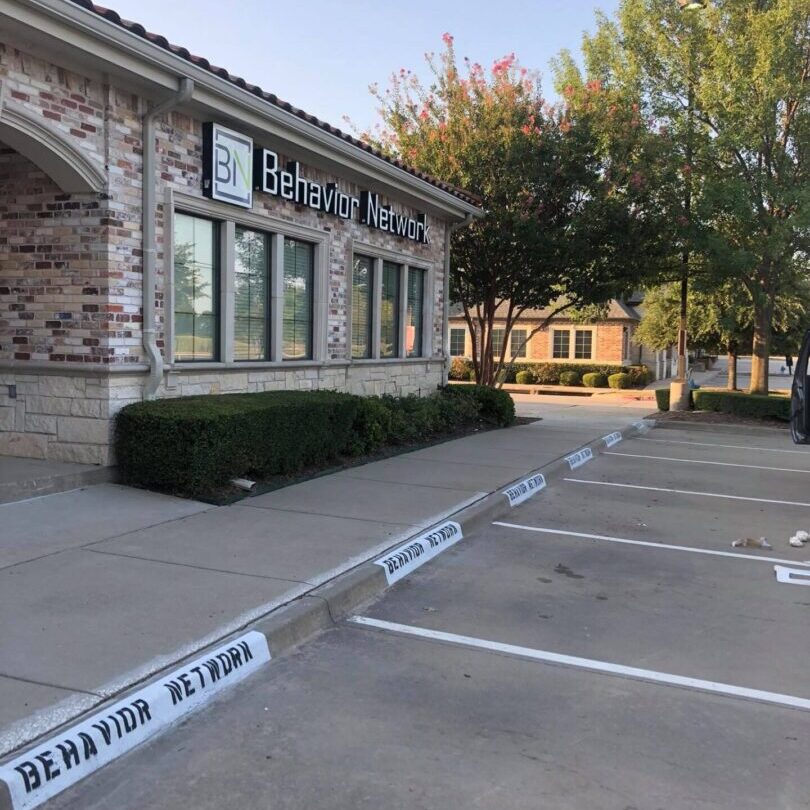 We first prep the concrete with a wire brush, removing any loose dirt or debris. This step helps the paint adhere to the concrete better for longer life. Our paint is a ProSeries concrete paint, designed for outdoor use and abuse from the elements. Once we lay the base and it dries, we spray the numbers (4" block style). While the numbers are still wet, we sprinkle 'retroreflective' glass beads over the top, which then dries into the paint. These beads enhance low-light visibility of the painted surface (the same as you see on the roadways).
Pricing is $35 per home, which includes up to two address markings. Each additional marking is $10. We offer volume discounts, as well as custom-made markings. We cannot, however, reproduce any trademarked logos. Just contact us with specific questions and we will get you taken care of to the best of our ability.